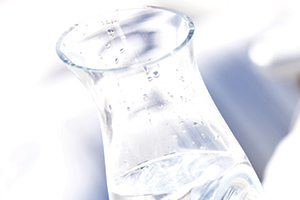 The Lab
Why do we test our products in the laboratory before production?
EU legislations require that all beauty products go through an in vitro challenge test, which are to verify the durability of the products. This gives you as the costumer an extra safety.
The products are being tested for 4 weeks on bacteria and fungus. The way it works is that the product is being bombarded with bacteria and fungus to control that the products pattern and the formula is correct.
Because we use natural preserves, we are always so happy when the laboratory gives an 'ok' on the product. Natural ingredients will obviously act natural and do not always act like the synthetic and traditional does. Which somestimes gives our formulation developer a little bit of extra work , but luckily we all think that it is worth it – the result is the loveliest natural products.
◊◊◊◊

◊